Can this be true? Dancing your way to fitness is the latest craze! Finally someone has found a way to inspire the world to have fun and be healthy, while releasing some extra 'baggage'.
Truth is, we have no idea how long we will get to live so why not enjoy it to the max, explore decadent pleasure, DANCE! Live life your way, on your terms, by your rules,
One of the x-skinny-obsessed has discovered her own method to become healthy and trim by overcoming her eating disorder through a fun, revolutionary dance-based fitness program. Misty Tripoli triumphed over her obsession with being too thin by developing The Body Groove. While most exercise workout videos are based on one-size-fits-all choreography, Body Groove allows everyone to create a workout that is just right for their body. It's a different way to work out that doesn't have you just mindlessly following an instructor's moves. Instead, you're given the basic choreography and then it's up to you to make each movement your own by adding exactly the style that you want – whatever feels right to you! Not coordinated? No worries. Not a dancer? That's okay. No rhythm? No one cares. Body Groove is designed to move your body in the way the music makes you feel. When you do it your way, it can never be wrong. So tune in, be kind to yourself, be gentle and find your groove!
With the global crises of obesity tipping the scales, there are so many claims that call out to you with the promise of a quick fix, with little or no 'pain no gain' results — most are suffering from the instant gratification of water loss and then plateaus. However, you don't have to beat up your body to experience results. Working out smarter instead of harder, having fun and enjoying yourself is the key to getting off the dieting yo-yo syndrome. Body Groove seems too good to be true~ but everyone seems to be experiencing the kind of results that others promise but don't deliver.
"The moment I stopped following traditional workouts and started allowing my body to move in its own way, I started to feel awesome. The secret to getting a healthy body is listening to your body. When you listen to your body, you learn to respect your body! My stress levels came down, my eating disorder vanished and the more I danced, the faster my body melted away the unhealthy fat that had been bothering me for years. And now, years later, Body Groove has gone international and it has literally changed the lives of thousands of people," smiles Misty.
These exercises are so very simply, brief enough not to get overwhelmed and diverse enough not to get bored! They can also be done by anyone regardless of their health and ability because you control how you move your body. You don't have to look like anyone else or do it like anyone else. Hey, and here's a plus – if you've never been a dancer or thought you couldn't dance, this is a chance to see what your body can do as you allow it to move naturally within the rhythm of the music. I am extremely overjoyed with this product!!! JoJo Jack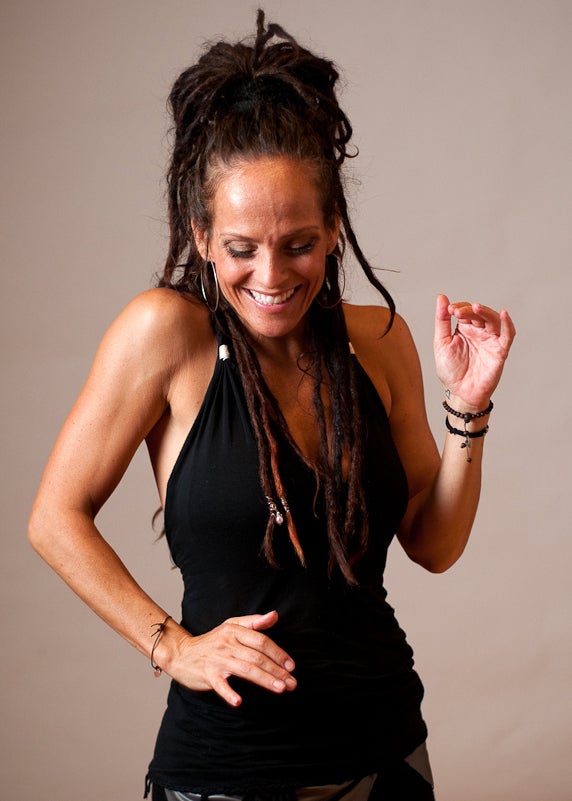 Moving and exercising your body should never be a punishment. The Body Groove routines are completely different from anything you've ever tried and that's the reason they're so successful and why so many people absolutely love them
"I LOVE Body Groove! It's fun and a great workout. It's the first exercise program that I have stuck with for more than a few days. I recommend everyone try it!" Helen Nairn Manko
Listen to what Sparkpeople.com had to say when they awarded Body Groove the "Stuff We Love" review:
"It's the most innovative workout I have ever experienced."
"Misty is so encouraging and approachable throughout, and her style of cueing is about listening to yourself: doing what feels right for you that day, changing that the next day, and allowing for a variety day after day."
"I think these workouts are perfect for exercisers of all intensity levels and mobility levels because it's so easy to do whatever works for you."
Body Groove appeals to a different kind of person – the person who prizes their independence, their true worth, and who doesn't want to mindlessly follow a choreographed workout. The truth is that anyone can do it