Hidden Human is hosted by Kelly Meerbott, founder of You Loud and Clear. The program features authentic conversations with highly successful entrepreneurs where we explore the person behind the business leader.
To be considered as a guest on the show, please email us!
Listen to Hidden Human by clicking directly on the player under each interview, or on any of these links to your favorite podcast channel!
---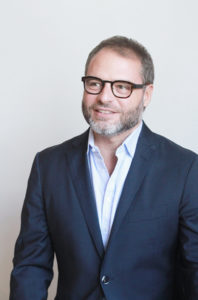 E16: Health, Sleep and The Wisdom of Your Body 
Nicolas Ronco, CEO of YeloSpa, joins the program to discuss the importance of sleep for overall health and the wisdom of the body. Discover the roles of empathy and integrity in leadership and why "soft" skills are really essential business skills. Nicolas also reveals an experience that he had working in India and how it impacts his work today.
---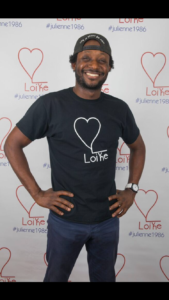 E15: Embodying Your Company's Values 
Ziggy Nozile, Morgan's Pier bartender and founder of Loika clothing line, joins the program to discuss the inspiration that he draws from his mother, who passed away when he was just 5 years old. He reveals the challenges that he faced growing up in Haiti, and how he started a new life in the United States. He also shares the importance for leaders of defining and embodying the values of your company and shares advice for getting through tough times. 
---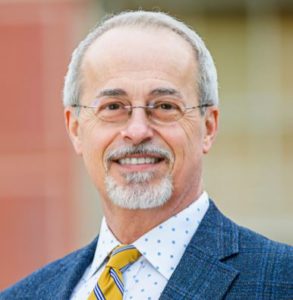 E14: Driving Growth By Empowering Leaders 
Dr. Troy Hall, Chief Strategy Officer at the South Carolina Federal Credit Union, joins the program to discuss why leadership matters and the impact that an effective leader can have on an organization. Dr. Troy shares some of the wisdom and life lessons that he learned from his parents, the difference between being a parent and grandparent, and the power of moving beyond black and white thinking. He also reveals the behaviors that define great leadership. 
---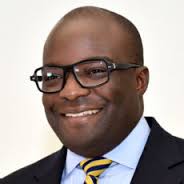 E13: Letting Your Heart Guide Your Life 
Cordell Carter, Executive Director of the Socrates Program at the Aspen Institute, discusses the importance of finding joy in your life and work, lessons learned from his family growing up in Virginia and from his daughter. He also reveals the power of mastering your personal narrative and the qualities that are necessary for success.
---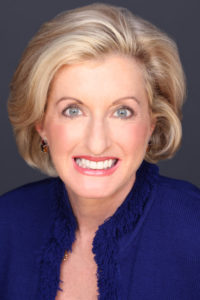 E12: Building Bridges As a U.S. Ambassador 
Former U.S. Ambassador Lisa Gable joins the program to discuss how her family background prepared her for political life. She shares why she enjoys unstructured vacations and having adventures in foreign countries. She also reveals the guiding principles that she lives by and the key questions that she is asking herself about her professional career. 
---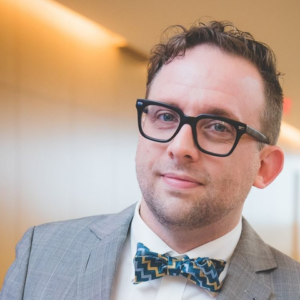 E11: Supporting & Leading Diverse Business Owners
Zach Wilcha, Executive Director of The Independence Business Alliance, joins the program to discuss his journey of becoming the first ever leader of the LGBT Chamber of Commerce for Greater Philadelphia. He reveals the formative experiences that led him to a career of service, and the power of listening as a crucial leadership skill. He also shares how reading fiction has helped him as a leader and the social impact of having diverse characters featured in works of fiction. 
---
E10: Founding a World Class Marketing Company
Bill Gehrman, Founder and CEO of En Route Marketing joins the program to discuss how he taps into his passion for hospitality to create exceptional marketing experiences for clients. He reveals how he draws inspiration from music, who his favorite musicians are, and what he's learned from them. Bill shares the guiding principles he learned from his parents and the behaviors that define great leadership. He also provides advice for overcoming business failures and the importance of understanding your strengths and needs as a leader. 
---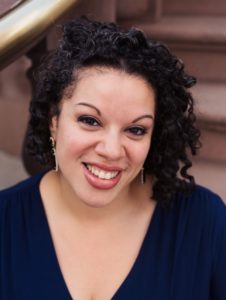 E09: Using Curiosity to Become An Authentic Leader
Tiffany Tavarez, Vice President of Community Relations at Wells Fargo, discusses the importance of corporate social responsibility and shares how the adversities she faced as a young person led her to a mission of service and giving back to others. Discover the importance of mentorship in becoming a leader and how to ask questions at networking events that create deeper and more authentic connections. Tiffany also shares how her background in the arts informs and enriches her current work.http://traffic.libsyn.com/hiddenhuman/HHE09.mp3
---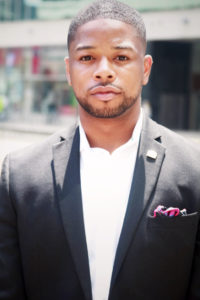 E08: Developing A Survivor's Mindset
Michael Banks, President & CEO of the African-American Chamber of Commerce of PA, NJ and DE joins the program to discuss how he was able to overcome the odds and find success despite being born into poverty. He reveals how developing a survivor's mindset helped him through a challenging transition of leaving a career on Wall Street to pursue his vision of having a bigger impact in the world. He also shares the wisdom that he would want to impart to his great-grandchildren.http://traffic.libsyn.com/hiddenhuman/HHE08.mp3
---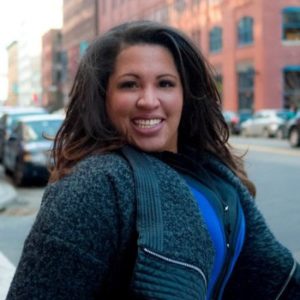 E07: Blending Passion and Creativity into Delightful User Experiences
Amber Heinbockel, Senior UX Designer at Google, shares her story of finding passion as an artist and development into a career in user experience design. Amber discusses how her connection with horses as a teenager, has served her both personally and professionally. Amber and Kelly explore the importance of taking ownership for your life and Amber reveals 3 truths that she uses to guide her actions in life and business.http://traffic.libsyn.com/hiddenhuman/HHEP07.mp3 
---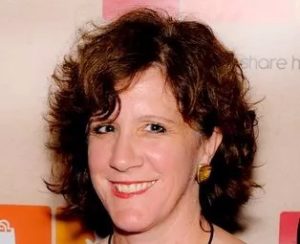 E06: Making the World More Peaceful, Prosperous and Just
Monica Steigerwald, Director of Major Gifts at Eisenhower Fellowships, discusses the work that she does to support changemakers worldwide. Monica discusses a project funded by Eisenhower that she found particularly inspiring, and which has impacted over 100,000 people so far.http://traffic.libsyn.com/hiddenhuman/HHEP06.mp3 
---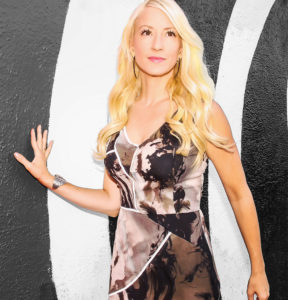 E05: The Power of Naming
Canon Wing joins the program to discuss how she has named products that have earned billions worldwide for over two decades. Canon discusses the power of a name, and what makes a great name for a product or service. Canon explores the idea of naming as an invitation to our higher self, and the difference between a label and a name. Canon also shares how the power of naming helped her boyfriend find healing after an illness.http://traffic.libsyn.com/hiddenhuman/HHE05.mp3 
---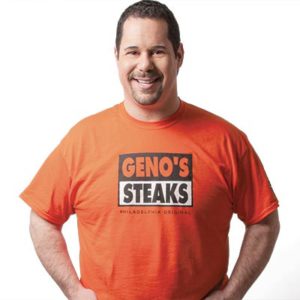 E04: Leading Philly's Famous Geno's Steaks
Geno Vento, owner of Geno's Steaks, discusses what it was like to grow up as the son of Joey Vento, the founder of Geno's, and how he eventually came to take over the business after his father passed away. Geno shares what he most enjoys about his work, including the numerous charity events that he is involved with. He reveals what brings him the most joy in work and life and why he thinks his father would be pleased that he is partnering with Robert De Niro to bring the play A Bronx Tale to Broadway.
---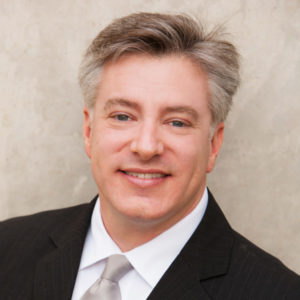 E03: Helping Companies Hire Better and Faster
Dave Nast, managing partner of Nast Partners, discusses the work that he does helping companies to hire better and faster and create a more productive and profitable workforce. Dave discusses how he uses the Predictive Index, which measures the inherent human needs that drive people. Dave shares the experiences that shaped who he is today, including starting a car detailing service while in school. He also talks about how he met his wife and the wisdom he would want to share with his (future!) great-grandchildren.
---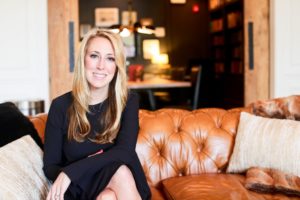 E02: Empowering Women
Through Personal Styling
Maegan Watson, Founder at Watson Style Group, discusses the work that she does empowering women through personal styling and online wardrobe building. Discover the transformational nature of Maegan's work, and the childhood experiences that helped shape and inform who she is today. Maegan also shares a powerful story about how a client's transformation of her style led to a deeper emotional transformation.
---
E01: Becoming a Global Leader
In Disability Inclusion
This episode features an interview with Debra Ruh, CEO of Ruh Global Communications, as she shares her journey of how she came to be a leader in the disability inclusion field, after her daughter was diagnosed with Down's Syndrome. Debra shares the formative events that shaped and inspired her to become the change agent that she is today, as well as the challenges she had to overcome along the way.
Originally published on kellymeerbott.com.