December 1995: "Where should we go for Christmas Break?" (Gets the Travel Magazine, flips through it) "Maybe we should talk to some travel agent and plan a trip to the Andamans!"
December 2019: "Saw some killer photos of the Andamans on Instagram and even my friend who went there a couple of months back, had flooded Facebook with her pictures! Guess we should also plan a trip soon!"
This surely is pretty relatable, and we are well aware of the fact that the concept of traveling has immensely changed over the last decade! Thanks to Social Media Networks and the contribution of Travel Influencers – it's needless to state that the impact of social media in the travel and tourism industry is becoming more & more popular with each passing day.
According to data published by the World Tourism Organization, "In 2014, there have been 220 million young travelers, defined as people between the age of 18 and 27, of which 57% of Asian and approximately 35% of EMEA and US travelers, who used social media as an inspiration for travel."
Undoubtedly, there has been a huge change in the travel trend and people are more keen on visiting 'Instagram-worthy' destinations!
No matter whether it's a solo trip or a backpacking adventure, a summer holiday plan or a weekend trip to a nearby city – our generation is always on the toes when it comes to sharing on social media. Also, content spread through social media by travel influencers is considered much more impactful than articles published in travel magazines.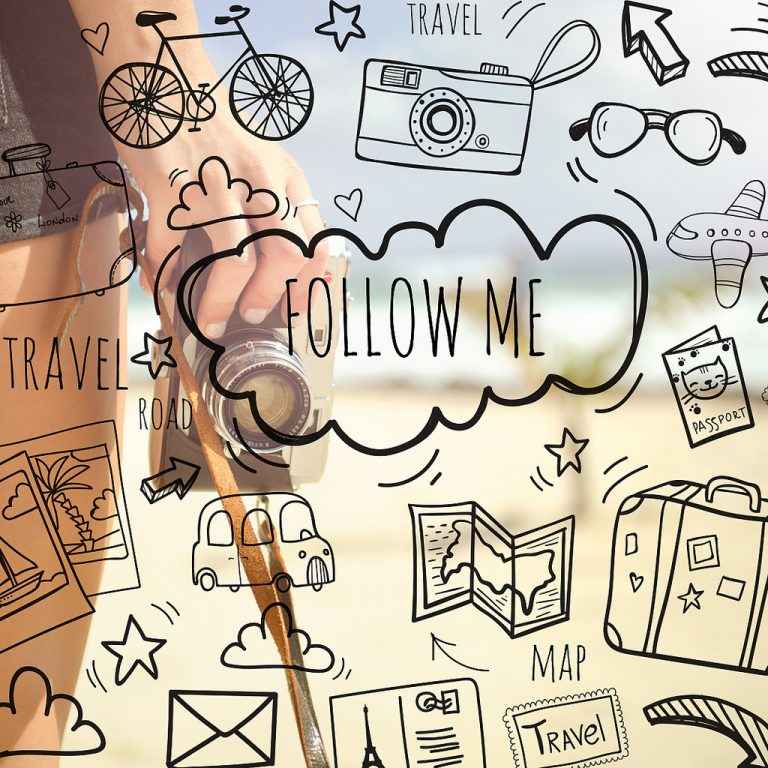 But here comes an important question: What are the Pros & Cons of such a dynamic change in the travel industry?
Let's take a look!
Pros of Social Media on Travel Industry:
Blogging & sharing has a wider outreach – While not many people would bother to buy a Lonely Planet for researching about the destination, they would rather choose to quickly browse over some travel blogs online and prepare a bucket list, depending on the popular views and impact created through the photographs that have been shared with the blogs. TBH, a simple share of photo of the place and a little description about the destination can spark the interest of a lot of first-time solo travelers, travel enthusiasts, and other individuals and families looking for a vacation. And if it's shared by any travel influencer who has thousands of followers, then it has an even wider outreach with a stronger impact.
Online travel agencies make travel planning accessible – If you observe mindfully, you'll clearly notice that travel agencies have their strategies of advertising (on their own online space) some destination spots around the world in such a way that interested people who will see them will automatically resort to their travel services right away! Also, Tourism Boards are offering sponsored trips to influencers, so that they can boast their destination through those posts shared, and thus people can get attracted towards exploring that particular place! Needless to say, online booking facilities have made travel planning easier, and now, everything seems to be just a click away!
Influence on Environment-Friendly Tourism – The influence of Social Media is also creating an impact on the environment, promoting eco-friendly holidays! Organizations like India Hikes & Plan The Unplanned are encouraging their trekkers to reduce the usage of disposable plastic products, focusing on cleaning the trek trails and giving importance to 'Reduce – Reuse – Recycle' ideas. There are several organizations/ travel agencies who are also engaging locals, who guide the tourists/ travelers about the environment. For example, in a country like Bhutan (a carbon-negative nation), the locals are pretty active when it comes to guiding the tourists about smoking etc.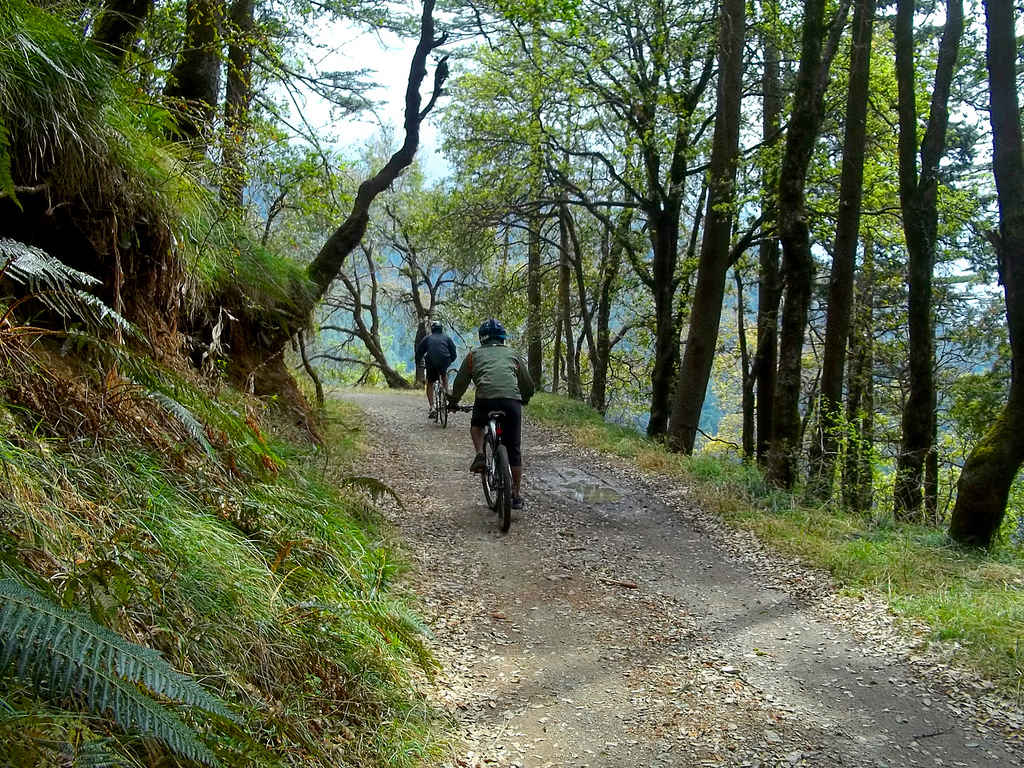 Cons of Social Media on Travel Industry:
Popular destinations are getting overcrowded, and losing their charm!
A few days back, a photo of Mt. Everest went viral on social media, showing a queue of trekkers who were waiting to summit the peak! It was a real shock to come across something like that!
I remember when I visited Ta Phrom in Angkor (a place where the famous movie Tomb Raider was shot), there was a queue of about 50 odd people, who wished to click a photo there! Eventually, I had to skip seeing that temple, thanks to the crowd who were more keen about clicking photographs rather than observing the intricate artwork at the temple. Also, a friend who recently visited Paris told me that Eiffel Tower seemed to be over-hyped to her, as it was super crowded and there were pre-wedding photo-shoots going around the place! Definitely, this is an adverse effect of social media which is making people go crazy about clicking those perfect shots that would get them enough 'Likes'!
Lesser chance of discovering the hidden gems!
Today, nearly every destination is getting thoroughly documented that there's barely any chance that you'll just stumble upon an amazing hidden gem, during your vacation! Most people nowadays research everything before spending their hard-earned money, and thus, there's a very narrow chance of finding new things. Most of the times, we even decide on the places where we'd like to eat while on a trip! But it would be a tad bit different if you choose to keep a couple of days in hand and try taking a walk around, without any plan! You might just come across something that might surprise you! When I chose to spend a month in Kenya, I did my research well, but I had ample free time to do things that weren't mentioned anyone (but recommended by the locals) and those surely added an extra spark to my journey!
Trying to make our travels look 'Insta-worthy'!
We're all guilty of it in everyday life, and I'm no exception! We're all creating a curated feed of how we wish our lives to look like, regardless of how messy the real thing is. The same is true for our journeys, as we never mention about the troubles on the way, the worries of missing a flight, the anxieties of losing a piece of luggage, etc. In fact, we are always putting up things that rather represent a perfect idea of a holiday – the best bikini shot on the beach or a gorgeous sunrise in the mountains! Social media makes often makes us forget to appreciate the fact that we have the ability to travel in the first place, rather it keeps us engaged in creating a feed that we can show off to the world!
Can Social Media contribute towards Responsible Tourism in any means?
Let's be honest and accept the fact that we, as travelers, are often not acting as sensibly as we should. People are often climbing on ancient heritage sites to pose for a photo, or getting selfies at 'No Photography Zones'. The mountains and beaches are accumulating plastic wastes like never before and it's causing an adverse effect on the environment for which we'll have to make a hefty payment in future! Travelers surely need to be more aware while setting out for a journey, and understand the fact that there's a lot more than just clicking photos!
But social media networks do have the power of changing the situation! For example, I remember reading about the work done by Shivya Nath (blogger & writer, The Shooting Star) and Spiti Ecosphere in making the pristine Spiti Valley entirely plastic-free. While it might sound like a myth, it's something for real. When I traveled to this middle-land surrounded by the mighty Himalayas (located at the border of India & Tibet), I figured out that no store in the entire region sells mineral water bottles! This was an initiative taken through social media, and the natives were encouraged to eradicate plastic completely. People had also cleaned up about 60,000 plastic bottles, with which they had made an installation to make travelers aware!
During my volunteering trip to Kenya, I met a girl from Columbia who told me that she had been following a YouTuber who also volunteered with children in Africa and that influenced her to travel across continents! Indeed, social media can create such strong impacts on people, and often inspire them to take up something as beautiful & meaningful as volunteering to make a difference.
Travel influencers can take up a step to spread awareness & make people understand that when they choose to spend a night at a homestay/ AirBnb, they should be respectful and understand that they're at someone else's home. We should know how to respect the locals, their culture & heritage, while we are visiting their country – and thus, it's necessary to read about the 'Dos & Don'ts' before embarking on a journey!
Also, more focus should be made on sustainable tourism, so that travelers are aware of creating a lower impact on the environment and local culture, while helping to protect the nature of the land as well as generate employment for local people. Local cafes, street food, etc should be promoted more than the 5 – Star restaurants so that people get to have authentic experiences rather than luxury indulgence! Souvenirs should be collected from local markets rather than the Duty-Free stores at the airports.
Thus, no matter what we say, social media does have an active role to play when it comes to 'Responsible Tourism'. Before concluding, I would like to remind everyone that the world is there to be experienced and celebrated. By doing so with proper respect, we can ensure it will continue to be enjoyed by everybody for years to come.