Psychologists say that you can notice someone has been having trouble keeping their mental health in check if they stop dressing up and start going out in the same clothes they've been wearing around the house. Looking frumpy without caring if you'll go out in your sweatpants and an oversized hoodie instead of putting on freshly pressed clothes can in some cases be interpreted as a cry for help. On the other hand, taking care of your personal hygiene and wearing nicely tailored clothes every day can work to your advantage and make you feel more confident and better about yourself. Therefore, fashion goes way beyond trying to impress others by looking stylish, but it can also boost mental wellbeing in more ways than one.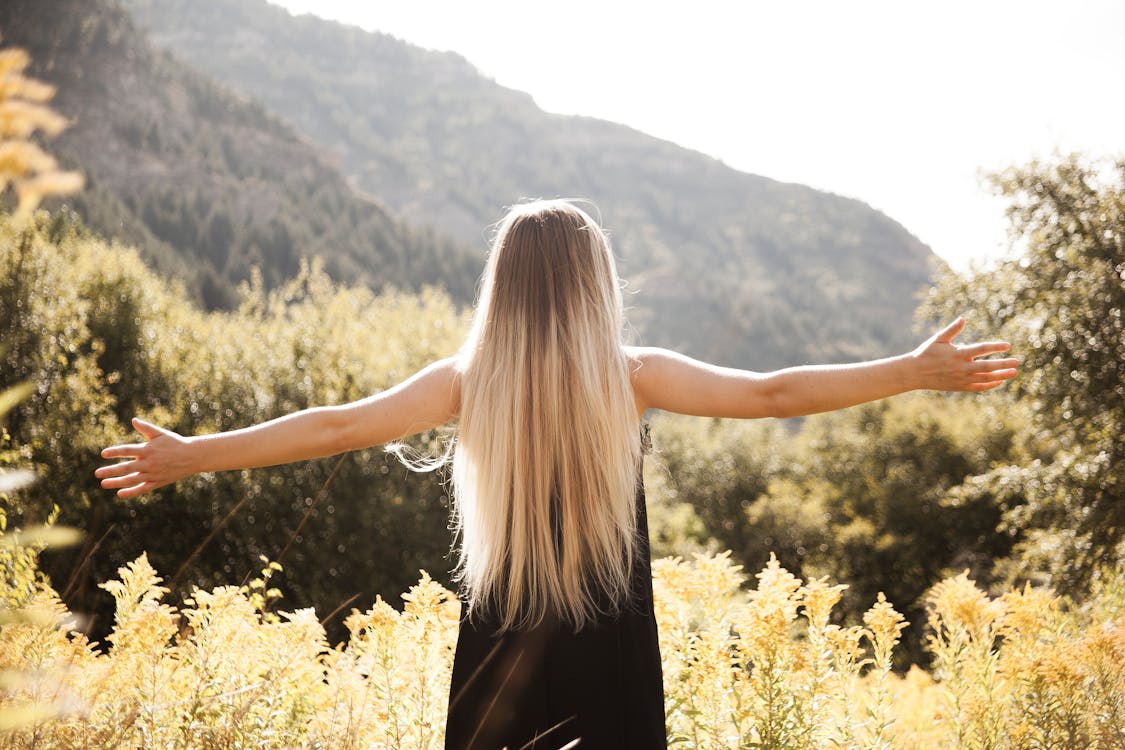 When shopping, try out various sizes
One of the worst things about fashion is that sizes never match at every store. What might be a size small at one store can be labelled extra small or even medium at other shops. That's why you should always try out various sizes even if they are not those that you usually buy. Don't let the labels rock your self-esteem or in any way affect the way you feel about yourself. Keep in mind that if you are a size 6, you'll be able to fit into a size 4 if a dress or a blouse is made of highly stretchy fabrics. On the other hand, if you go for silk, satin or some other fabric that has zero elastin in the mix, you might be able to fit in your size but it's also possible that you'll need a size bigger. Therefore, do not let the sizes affect your mental wellbeing, but shop for the clothes that make you feel and look good.
Footwear plays a big role
The outfit won't feel the same if it's matched with a pair of sneakers or with strappy sandals. That's precisely why you should choose your footwear wisely the next time you go shopping for a specific pair of shoes. On the one hand, wearing high heels will make you feel more confident and appear more professional. However, if you opt for a pair of Ugg slippers to wear with your favourite maxi dress, the fact that you feel comfortable is an added benefit to you feeling more energized to finish everything you've got planned for the day. Don't hesitate to invest in a pair of thigh-high boots and black patent pumps to be sure your wardrobe is always set with two power-boosting footwear items. Nothing can make you feel more confident than a nicely set up ensemble that you can wear to a night out.
Wear clothes that truly fit you
Aside from trying out various sizes, you should also pay attention to how a certain size looks on you. Namely, one of the reasons why you shouldn't shop strictly for the size you think you are is because if the top somehow ends up being too loose or too tight for you, it won't appear becoming which will potentially make you feel bad about yourself. However, don't let that affect your self-esteem in any way because if for some reason the blazer you bought is too big but the one in a smaller size was too small, you can always go to a tailor and have it altered for you. Alternatively, to avoid all the drama about trying on a myriad of sizes, think about having your own tailor which will be a guaranteed pick-me-up. If you start having clothes tailored according to your measures, you'll never have to worry about laying hands on that trendy skirt you saw online, but you'll be able to have it custom-made according to your silhouette.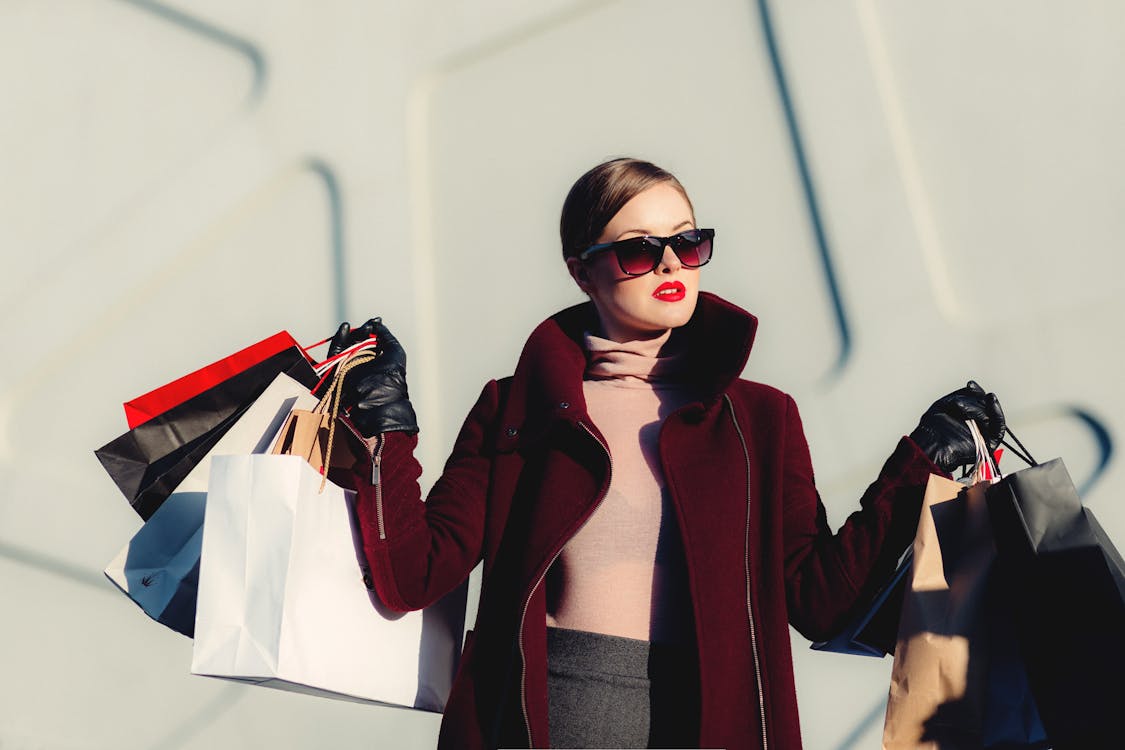 Stick to flattering colours
The choice of colours you wear can also have a huge impact on the way you feel about yourself. Namely, black will always look elegant, professional and powerful, no matter the skin tone or built. Furthermore, it will make you look slimmer and conceal all the shortcomings while making you look your best. Orange is known to boost our confidence, increase energy levels, and help us feel encouraged in all of our life decisions, which is why you should consider wearing orange clothes more often. To boost the feeling of inner power, increase your positivity, and raise happiness levels, make yellow a part of your wardrobe colour palette. Purple will offer you peace of mind and strengthened spirituality if you start wearing dresses and tops in that shade more often.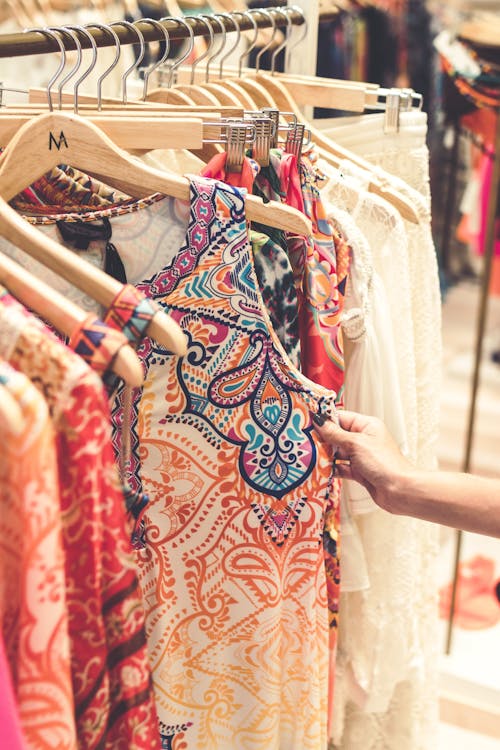 Final thoughts
Fashion is closely connected to the way we feel about ourselves, which is why you should think carefully the next time you pick out your outfits. Keep in mind that colours can affect your mood and mental wellbeing a lot, so stick to those that promote positivity and happiness. Don't look at sizes as something final, but feel free to try out various cuts and fits before you opt for the right one.