Her career on Wall Street gave her the background to start her own business. But how did Galia Gichon create a firm that helps small business and those looking for "down to earth finance?" Her own small business guiding others to smart finances lead her to having her book featured on CNN and being quoted in Newsweek,The New York Times, Wall Street Journal.com, NY1, Good Housekeeping, Self, Essence, Glamour, MSN Money and much more.
And now she's offering a course specifically for women who want to get their finances in order. It's called Women's Compass and offers "360 degrees of Personal Finance, Legal and Self-Care expertise to point you where you need to go." Link here to sign up. "You'll be a part of a community of women just like you that want to see results in spending smarter, saving for retirement, protecting their assets and family, and eating healthy." Taught by Galia, attorney Margie Jacobson and Michelle Didner, integrative nutritionist.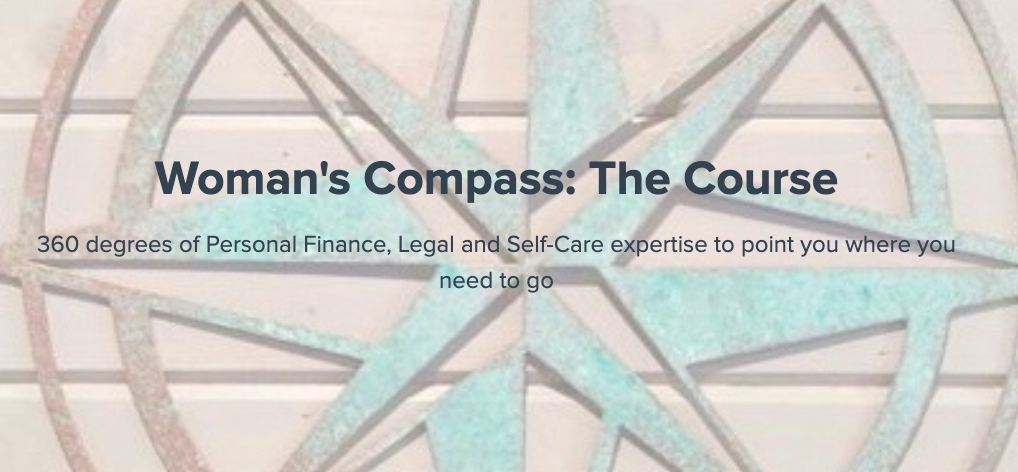 Galia's Story
What did you used to do and how do you think your past career or interests are guiding your current business?
I've been involved in finance for most of my career – starting at as an analyst on Wall Street. However, I started in the corporate world and now I work mostly with entrepreneurs, freelancers and people who want to start their own business. It's a very different group but one that I connect with and enjoy working with much more!
What was the genesis of your idea? Were you having wine with friends and threw out a crazy idea and now it's a business? Did you always dream of doing something and now it's a reality? Or were you doing something, and someone said, you should sell those, or you should charge for that service?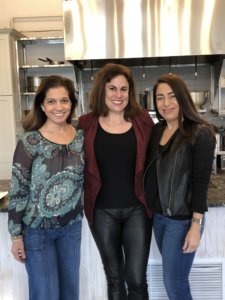 I knew I wanted to do have my own business at an early age for a few reasons. My parents always ran their own business and I loved the idea of "being your own boss". I also knew that once I had a family, I wanted flexibility without compromising my career.
How did you come up with your business name? What is the significance? Did a family member chime in? Is your name related to people or a place in your life?
I wanted to present personal finance in a manner that was accessible to everyone – even if you had no money saved.
What was the process of getting set up? Who helped with your logo, packaging, marketing?
I started doing seminars for friends and small groups in NYC. Because I was independent, I started getting invitations from other groups. I started teaching at Barnard College and the Freelancers Union – two groups I still work with 15 years later.
What was your first sale or client? How did you get it? How did it make you feel? Did word of mouth help you get clients or sales?
My first sale was when someone attended my seminar and asked me my hourly rate. I had no idea what to charge! I figured it out pretty quickly!
Who set up your web site? Your kids? Your neighbor? Did you have any technical challenges?
I setup my own first site and it looked terrible. It was very "homemade". I quickly realized I needed to hire a web and graphic designer. I hired someone to do my logo that I still use today.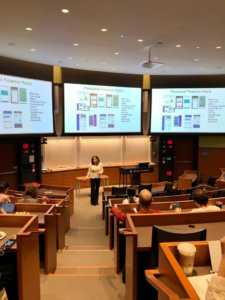 How far have you come?
I wrote a book a few years ago that ended up on CNN, Today show and in Newsweek. I never thought that would happen!
What are your goals going forward? Where do you see your business in one year? Five years?
I'd love to travel more for my business- especially places I haven't been.
What does your husband think? Your children? Your friends?
My biggest accomplishment is that I now have teenage daughters that see their mom running her own business, saving for their college fund and presenting all over the country. I do a trial run in front of them with my seminars – whether they like it or not. I then hear them talk about money and empowerment to others!
How does it make your feel that you have your own business?
I love having my own business and couldn't imagine any other way to be! I love the freedom, the independence, the sky's the limit potential and how it's constantly changing!