A peaceful home is an antidote to stress. According to a study, the total number of cases of work-related stress, depression, or anxiety in 2017/2018 was 595,000. Our lives are becoming busier every day. From the time you step out in the morning until you get back at night, it looks like a rat race. At least, one thing you can count on is to return to a peaceful home. In fact, this is a dream for anyone living the crazy corporate lifestyle we found ourselves in.
Unfortunately, when most people are looking for ways to manage stress, they often overlook one of the simplest and most effective strategies: creating a peaceful home. You don't need to come back home to a buzzing malfunctioning air conditioner or come back to meet an electrical problem. Your home needs to be physically and emotionally appealing. When you create the right atmosphere by using the right tools and decor, your home will become a sort of sanctuary for you where you always feel safe and relaxed. You can always come back to read, rejuvenate, sleep, and dream without distractions.
Your home design, lighting, air conditioner, painting, flowers, and even your home organization skills need to be right if you want a relaxing home. In this article, you will learn how you can create a very peaceful home that you will always look forward to.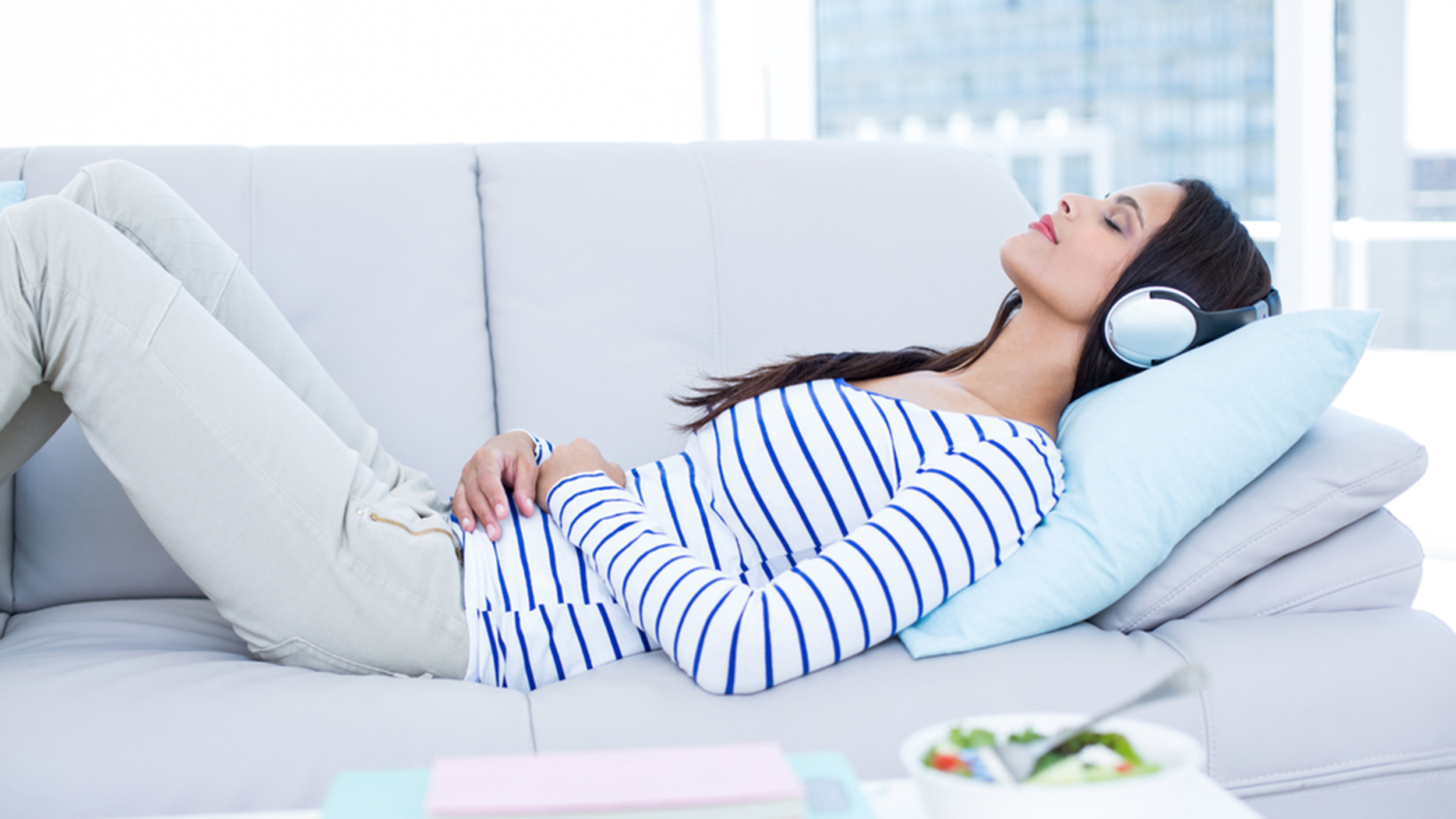 7 Ways to Make Your Home More Peaceful and Relaxing
1. Paint Your Home White
White color has been described as stress-relieving color. It symbolizes clarity and freshness. Perhaps, this is the reason why most hotel rooms are painted in white color. If you want to create an atmosphere of peace and relaxation in your home, it is ultra-important you use a color with the calming effect such as white.
You can never go wrong with white, it is peaceful, calm, relaxing, and gentle. Moreover, white is a very soothing color that helps you slow down your heart rate, lower blood pressure, reduce anxiety, and make you feel peaceful. Besides, it makes your home radiate, meaning that you won't need extra lightning to stay comfortable in your room.
2. Add Some Green Plants
Adding a green plant to your home is essential to creating a happy environment. Green plant symbolizes life and calmness. It also has a positive health effect. Plants release moisture vapor during the process of photosynthesis, this helps to increase the humidity of air in your home and keep you in good health. Studies have also shown that this process has positive health and calming effects.
Plants remove 87% of toxins from the air, gives you clean and purified air, makes it easier to breathe, increases humidity, reduce stress, sharpens focus and creativity, and keeps you in an overall better health condition.
3. Create Proper Lightning
Lighting is very important if you want to be in an upbeat mood every time in your home. Make sure you have adequate natural lighting in your home, it can do wonders to your spirit. Avoid anything that can block a room's natural sunlight. You can always get more natural lighting by keeping your shades pulled up and curtains and drapes pulled off to the sides.
Also, add normal LED lighting to improve clarity in your home. Look for soft lights and avoid overly bright lights. Finally, always make sure you keep a lamp by the side of the bed for a little reading before you go to sleep.
4. Get the Right Mattress
A wrong mattress can ruin your entire day. When you don't sleep right, you will be in a foul mood throughout the day. Your mattress greatly impacts the way you sleep and wake up. Don't just buy any type of mattress because it is cheap and available. You need to determine the way you sleep and buy the right mattress that enhances your sleep and not disturbs it.
Besides, a good mattress is not just for peaceful sleep, but it is also important for giving you great lumbar support. You will wake up feeling like you are on top of the world.
5. Keep The Things You Love Around
One great way to create a peaceful home is to ensure that your bedroom has everything that makes you feel good. You need to surround yourself with things that you are passionate about. If you enjoy playing guitar or piano, you can always keep one by your bedside. Additionally, you can surround yourself with books that are not work-related. Finally, get many pillows and blankets, they will help you sleep better.
6. Remove Clutter and Repair Damages
It doesn't matter how much you spent on decorating your home, a proper organization still remains the best way to create a peaceful home. Clutter is distracting and instantly instills a sense of chaos and disorderliness.
If you want to create a peaceful home, make sure that your home is properly arranged. Remove every object that is in the way and keep things orderly and organized. Do you have a leaking pump, electrical problem, or mold problem? Make sure you fix them ASAP. Any damaged appliance or furniture can be distractive. It is difficult to have a peaceful home in such condition. You need to get an experienced repairman to fix anything that needs to be fixed immediately.
7. Create Right Temperature With Air Conditioner
It may be winter and cold now, but never forget that summer and heat are just around the corner. Since 2014, the weather in the United States has been getting hotter every summer. Heats can make you stressed out, makes you disoriented, and interrupts your relaxation. Moreover, heat comes with serious consequences to human life, this is why making use of fully-functioning air conditioning is very important.
A good air conditioner is very important when you want to create a peaceful home. Between 1979 and 2013, over 9,000 Americans died from heat, according to Environmental Protection Agency. Air conditioner not only helps you relieve stress, but it also improves air quality, protects furniture, makes sleep better, and protect your electronics. You need an experienced company to install or repair your AC if they are no more in good working condition. Most homes have an inefficient air conditioning system that needs the attention of air conditioning repair. It is important you ensure the air quality in your home is perfect in order to create a stress-free and peaceful home.